---
Red Rocket Readers are 100% New Zealand made:
Created, designed and owned by New Zealanders, Flying Start Books has been leading in literacy for 20 years
Grounded in the pedagogy of the New Zealand approach to literacy which also gave rise to small-group Guided Reading, Reading Recovery, and the "Big Book" format used for shared reading
---

---
---
---
New Zealand Education – Excellence through innovation
The Big Book used for shared reading
The small book (8 and 16-page) used for small group reading
Reading Recovery – developed by Dame Marie Clay and her team
The Te Kohanga Reo movement developed for the preservation of New Zealand's indigenous language and culture
 Award-winning digital resources
Resources for disaster recovery 
(Visit the Publishers Association of NZ website to learn more.)
---
---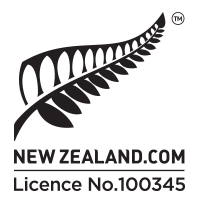 ---
The FernMark
Becoming a FernMark Licensee means we've met all the eligibility criteria, which includes being GST registered in New Zealand, having a substantial level of New Zealand ownership, governance and employees and having exported for at least 12 months. The criteria also requires that our products are made, grown or designed in New Zealand, which is why the New Zealand Government is happy for our products to represent New Zealand around the world.
That should give you huge amounts of confidence in what you're buying. The FernMark proudly endorses those who support the values of our nation. When you see the FernMark you can be confident that it represents a product born of New Zealand.
It also gives both you and us peace of mind through the work of global monitoring service, Yellow Brand Protection. The service trawls over 800 online trading sites for any illegitimate use of the FernMark. That's good news for you, as it maintains the credibility and integrity of the products you're buying.
You can confirm Red Rocket Readers is licensed by entering the unique Licence number underneath the FernMark via www.newzealand.com and check to make sure you're buying authentic New Zealand products. 
---